Fertility investigation - step by step
A basic fertility study can look like the description below. Sometimes, some investigation has already been done through another health care institution, if so, the arrangement may be different. An infertility study is done within the framework of publicly funded care with regulare patient fees, exemption cards apply.

Initial investigation and surveying - At the initial contact, a general review of the general state of health occurs and factors of specific relevance to fertility are checked more carefully. The investigation is performed by a doctor who is a fertility gynecologist. Both persons in a couple are examined, in cases of treatments for singles, only the woman is examined.
It is beneficial if a health form has been filled out before the visit.
A gynecological examination is done including an ultrasound on the woman where the uterus and ovaries are evaluated from a fertility perspective. Blood samples for analysis are taken, these are individualized based on what the visit led to. On all, however, a test is taken for analysis of the thyroid function (TSH) as well as a sample showing the buffer of eggs in the ovary is taken (AMH; anti-Müllerian hormone).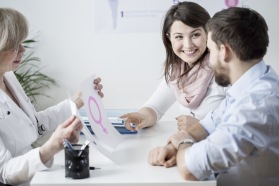 To investigate a possible male factor, a sperm test is needed - The man is instructed on how and when a sperm test can be dropped of for analysis.
The results to this test are obtained in connection with the follow-up visit. The analysis of the sperm sample is performed by the clinic's embryologists.

In-depth investigation, review and follow-up of results -
Often, a supplementary ultrasound examination is needed to obtain additional information about the uterus and fallopian tubes.
The study is called hysterosalpingosonography (HSSG) and is conducted after menstruation. In connection with this examination, the results of the blood samples are also summarized and the analysis of the sperm sample is reported.

Summary and recommendation - When the examinations that need to be done are clear and all test answers are available, including results of the sperm test analysis, a conclusion can be drawn and a suggestion for treatment can be presented. This sub-step can often take place in connection with the second visit, i.e. the visit when the in-depth investigation is done as above.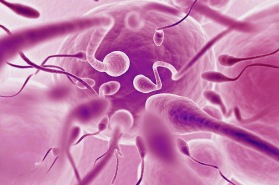 If you have any questions you are welcome to contact us!
+46 (0)18-12 80 17
+46 (0)76-184 85 85