Fertility Investigation - step by step
A basic fertility investigation can be performed as described below. If an investigation has already been carried out through another health-care institution, the arrangement may be different. The medical records from that clinic can be handed in and information about what might be added will be given.

For persons living close to the clinic in Uppsala the fertility investigation might be divided into two appointments. For persons travelling from longer distances we try to optimize and plan in advance so that one appointment might be enough for investigation and it might even include a plan for the start of treatment.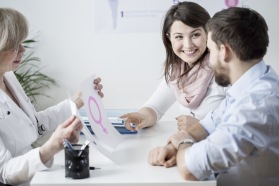 At the initial contact, a general review of the general state of health occurs and factors of specific relevance to fertility are checked more carefully. The investigation is performed by a doctor who is a specialist in fertility. Both persons in a couple are examined; in cases of treatment for singles, only the woman is examined.
It is beneficial if a health declaration form has been filled out before the visit.
A gynaecological examination is performed, including ultrasonography, where the uterus and ovaries are evaluated from a fertility perspective, and the ovarian reserve is also evaluated. Blood samples for analyses are collected; these are individualized on the basis of what might be of relevance.
Investigation male factor
To investigate a possible male factor, sperm sample analysis is needed.The man is instructed on how and when a sperm sample can be dropped off for analysis.
The results of this test are obtained in connection with the appointment at the clinic. Analysis of the sperm sample is performed by the clinic's embryologists.

In some cases a supplementary ultrasonographic examination is needed to obtain additional information about the uterus and fallopian tubes.
The investigation is called hystero salpingo sono graphy (HSSG). There might also be reasons for extended blood sample analyses if needed.

Summary and recommendation
When all investigations needed have been performed and all answers concerning the blood sample analyses are available, a suggestion for treatment will be presented.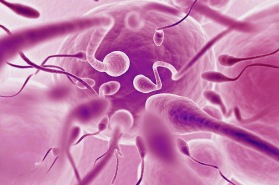 GynHälsan Fertility Clinic
Kålsängsgränd 10 d, 3rd floor
SE-753 19 Uppsala
Sweden
+46 (0)18-12 80 17

The clinic is centrally located near Uppsala's Central Station