GynHälsan Fertility Clinic is operated within the framework of a group structure where long-standing experience of working, developing and giving high quality healthcare is present. We have developed a quality management system with a clear structure where we follow quality assurance and work according to the standard ISO 9001:2015. We prioritise environmental work with a focus on sustainable development, and work here according to the standard ISO 14001:2015.

Our business is certified according to ISO 9001:2015 and ISO 14001:2015, the certification, as well as our environmental policy is available to download below.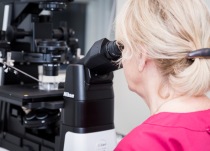 We are members of the employers' organization Vårdföretagarna and safeguard the conditions of the staff and their working environment.
If you have any questions you are welcome to contact us!
+46 (0)18-12 80 17
+46 (0)76-184 85 85