Our expertise and how we work
The staff at the clinic are highly skilled, with many years of expertise within the field of Reproductive Medicine. The doctors, embryologists and midwives all have solid experience, with many years of knowledge within clinical work as well as within research. We keep ourselves up to date when it comes to the latest developments, but we also think that it is important to base our recommendations and treatments on tried and tested experience.
Every treatment that is conducted is personalized on the basis of the patient´s background and needs, as well as on our findings during our examinations. We aim to create an individualized experience for each patient and/or each couple and we use the safest and most effective technologies available.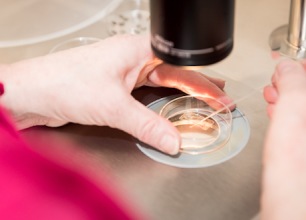 Head of the clinic and physician:
MD PhD, specialist physician Helena Åkerud
Physicians:
Doctor Pia Ekman Zgryzniak, Doctor Lena Dippel and
Doctor Karina Varasteh
Head of the Laboratory:
Senior Embryologist Janet Candell
Embryologist:
Mikaela Moberg and Javier Miralles Albaladejo
Midwife:
Åsa Selberg and Tove Jägerbert
Operations Developer:
Lisa Alin
Fertility Nurses:
Lisa Eriksson and Eva-Lena Enström
Administration Manager:
Kristina Overend
Administrator:
Cicki Bejnö Nell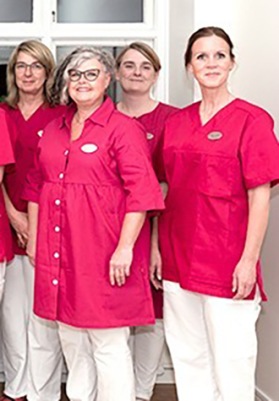 GynHälsan Fertility Clinic
Kålsängsgränd 10 d, 3rd floor
SE-753 19 Uppsala
Sweden
+46 (0)18-12 80 17 or +46 (0)76-184 85 85

The clinic is centrally located near Uppsala's Central Station